SGTECH's breakthrough livestock waste-treatment technology, based on its patented integrated ecosystem solution (IES), manages the microbiological anaerobic digestion process.
SGTECH harnesses nutrient recovery through innovative biogas digestate processing while managing and utilizing nitrogen and phosphorus from the digestate for sustainable reuse.
This process results in stable renewable energy, rich organic fertilizer, and reusable water for livestock facilities and agriculture.
The IES process produces three key outcomes
Produces as much as 30% more energy

Removes as much as 80% of nitrogen from digestate

Recovers as much as 60% of phosphorous from digestate

Reduces as much as 60% of greenhouse gases compared to conventional solutions

A carbon negative operation
Our Technology
Finally, there's an environmentally and financially viable way to produce cleaner biogas from livestock waste – in line with current and future regulations. Our algorithms create customized biogas plants that meet the technical and regulatory needs of each country.
Technology
Integrated Ecosystem Solution (IES)
and Microbiome Management

Our lab
Chemical and Microbial Laboratory specializes in innovative waste treatment solutions. As the world is changing the need for environmental sustainability solutions becoming A MUST, we understand the critical importance of finding effective and efficient ways to manage, minimize and reuse waste. With our cutting-edge technologies and expert team of scientists, we offer comprehensive solutions for manure, organic residues, and municipal waste.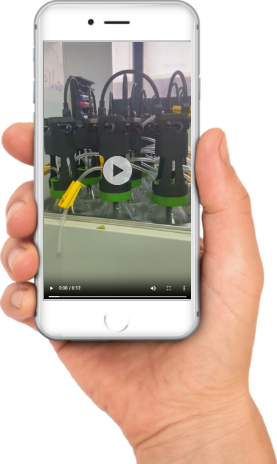 Our Markets
Our goal is to make livestock waste treatment possible and profitable anywhere to enable farmers to keep operating in a safe and sustainable environment that respects increasingly
strict regulations.
Our main focus is on two farm types:
Medium-sized farms in Europe that range from 500 to 1500 cattle or around 30,000 pigs.